---
Same Day Shipping on Orders Placed Before 1:00PM Central, Mon - Fri
Orders Professionally Packed for Protection and Preservation
---
Up-front shipping costs, every time.
Free Shipping Rules (contiguous US only)
Use code "FREESHIP99" at checkout *Can't be combined with other discount codes*
Total calculated order subtotal is more than $99 USD
Total calculated order weight is less than 40lbs.
Does not apply to drop-shipped items (noted clearly in the item's description)
DOES NOT APPLY TO WHOLESALE ACCOUNTS
---
Let's be clear: USPS Service Updates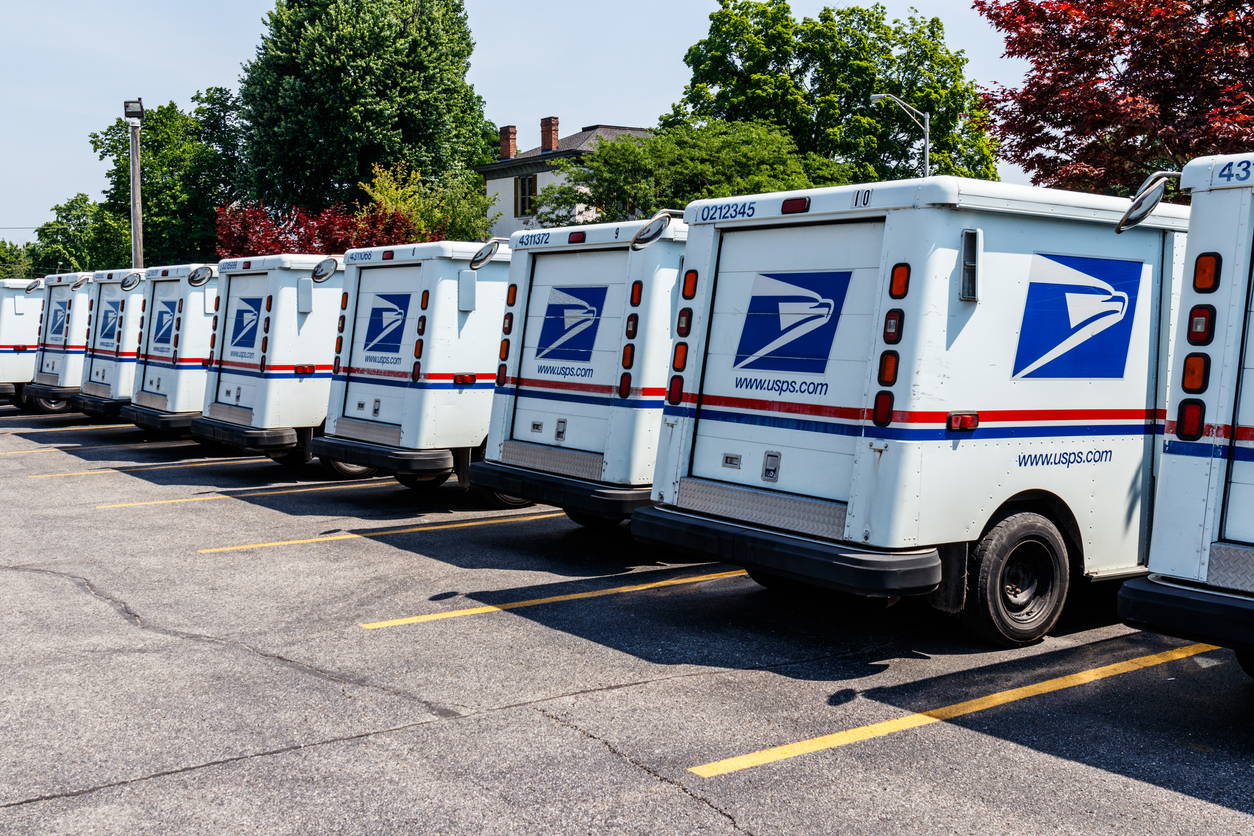 Update as of October 2020: Since March, we have been informed directly by the Postal Service that due to staffing shortages, demand and time constraints, tracking information with parcels sent via USPS may not be updated immediately, if at all during the package's transit period. According to the Postal Service and in our recent experience, this does not mean that your order will arrive late, but Priority Mail and First Class Package shipments will arrive In 3-5 business days rather than the prior 2-3 business day window. You may learn more about these service changes directly on the USPS website.
Unfortunately, we as the merchant are only able to access the same tracking information that the customer sees and cannot locate packages without the courier's scanned tracking updates. However, as a customer, you deserve to understand when your items may arrive and you deserve to be made aware of service interruptions, hence we will continue updating this section regularly as time progresses. Regardless of USPS' logistical challenges, we have your back and will work within our ability to ensure that you receive your order in a timely manner. USPS remains the most economical option to ship small packages for our customers.
If your package sent via Priority Mail or First Class Package has not arrived within 3-4 business days from the shipping date, you may contact us at support@carsupplieswarehouse.com.
---
Estimated Transit Times by Service
| | | |
| --- | --- | --- |
| Shipping Service | Service Level | Estimated Transit Time*S |
| | | 3-5 business days within Continental US; 5-7 business days outside Continental US |
| | | 1-5 Business days within Contiguous United States |
| | | |
| | | |
| | | |
| | | |
| FedEx International Economy | | |
---
*Transit times are estimates provided directly by our couriers and are not a guarantee made by Car Supplies Warehouse nor the chosen courier.
Estimated transit times vary based on your geographic location, order size, and local customs practices. Car Supplies Warehouse cannot be responsible for delays incurred due to courier processes or practices. Shipments that arrive outside of an estimated transit window are not eligible for refund (if a paid shipping service was selected) when delays are a result of courier error/courier processes, national events/disasters or weather phenomenons. Car Supplies Warehouse is not financially responsible for parcels lost or delivered incorrectly due to courier error. All lost parcel claims must be made via the selected courier's designated process. Car Supplies Warehouse cannot provide refunds for items where the courier's tracking information shows "in transit," "status error," or "delayed."
Frequently asked Questions
Do you ship internationally?
Yes! We ship to almost 200 countries through the United States Postal Service, FedEx, UPS, and DHL Express.
There are a few items that we are unable to ship internationally, including iron fallout removers, isopropyl alcohol, most solvents, and razor blades. Country-specific restrictions may also apply. If you have any questions about shipping internationally, please reach out to us at support@carsupplieswarehouse.com.
Can I use a carrier outside of your network?
We are only able to ship items through the United States Postal Service, FedEx, UPS, and DHL Express. We cannot ship items through independent carriers, nor can we initiate shipments without an order being placed through our online store.
How long will it take to receive my order?

Delivery times will vary based on your chosen shipping method and your location relative to our Warehouse. Delivery time is calculated from the initial pickup scan by your selected courier. Delivery times cannot be guaranteed by Car Supplies Warehouse once your order has been secured by your chosen courier. If you are in need of an item quickly, we strongly suggest choosing a shipping method that reflects the delivery date you desire.
All orders must be placed by 1:00PM CST Monday-Friday.

You can check your order status at any time by using the tracking number attached to your order. For the most up to date information, please utilize the Shop Delivery Tracker app that we've integrated into our store.
Where is your warehouse located?
Our warehouse is located approximately 30 minutes southwest of downtown Chicago, Illinois.
207A Eisenhower Ln S
Lombard, IL 60148

Will I have to sign for the package?

Signatures are not required for items or orders that fall below a certain value threshold. The driver will usually leave the package, unless there has been an increase in the number of delivery issue claims in your area. We can activate "no signature required" on the order at your request. If you request "no signature required," Car Supplies Warehouse and your selected courier assume no further liability for missing or lost packages.

Is tracking information provided?

Yes. You will receive a tracking number via email when we print the shipping label for your order. Tracking information is automatically populated once we have purchased a shipping label for your item via your chosen carrier.

Why didn't I receive tracking information?

Check your spam filter; sometimes our emails will be automatically filtered by your email host. Ensure that the email address you provide us in your account creation and/or checkout process is correct/active. Alternately, your order may contain a drop shipped item. If this is the case, tracking information is provided by the manufacturer when the item ships, and is then forwarded to you by a Car Supplies Warehouse representative.
Can I correct my address after an order is placed?
If your shipping address is incorrect on your order, please call us as soon as possible at (312) 725-2076 and we can change it for you. Some couriers charge for re-directed packages after they have been shipped. There is no charge for us to correct the address before the package has been shipped. However, we cannot guarantee that the courier will allow changes free of charge once a label has been created.
Do you ship to PO Boxes, APO and FPO addresses?
Yes, we ship to PO boxes, APO and FPO addresses; available shipping options for these particular address formats will automatically be shown for you at checkout.
What is your return policy?
ANY ITEMS MUST BE RETURNED WITHIN 30 DAYS IN LIKE-NEW CONDITION WITH UNDAMAGED ORIGINAL PACKAGING. ALL RETURNS MUST BE AUTHORIZED BY A CAR SUPPLIES WAREHOUSE STAFF MEMBER. PLEASE EMAIL SUPPORT@CARSUPPLIESWAREHOUSE.COM OR CALL (312) 725-2076 FOR INSTRUCTIONS. ANY RETURNS NOT AUTHORIZED WILL NOT BE PROCESSED AND WILL BE SENT BACK AT THE BUYERS EXPENSE. Chemical/liquid items in which the cap or seal has been opened are not eligible for return under any circumstances. Likewise, items that have been removed from the original packaging, microfiber products that have been washed, tools that have been modified or otherwise been used in any capacity are not eligible for return under any circumstances.
All orders made with free shipping offers will be charged a normal shipping charge before a refund is issued. If the return of a product or products causes the original order to fall below the free shipping threshold, the remaining items and returned items will be billed for the normal shipping charges.

The cost of the returned items, less the shipping charges, will be credited via the payment method used. It may take 5-7 days for your bank to process the credit.
If you have received a defective item, please contact us at (312) 725-2076
Who pays for return shipping?
Car Guy Supplies covers return shipping costs if the return is due to a manufacturing defect or as a result of our error. We will provide you with a pre-paid UPS label to return the product(s) to us in this situation.

Items returned for reasons other than defect or Car Supplies Warehouse's error will not be provided with a pre-paid return label. These returns include reasons such as "changed my mind," "did not like the product" and "ordered the incorrect product".