Become a Better Detailer & Business Owner in Just Six Days.
This January, we're assembling some of the detailing industry's foremost experts in order to help coach you and your business to the next level. Classes will be held from January 10-15 at Chicago Auto Pros Lombard in Lombard, Illinois.
3 Unique Two-Day Sessions Available
---
Gateway/Intro to Detailing: Session One
Sunday, January 10th - Monday, January 11th
What you will learn: in
this session we will teach you the basic ins & outs of automotive detailing. This is a hands on course taught by real detailers that have their own professional shops and detail everyday. You will start by learn how to properly prep a car for detailing using different tools, methods and tricks. Including: Proper washing techniques, engine detailing, clay bar, decontamination, and off-wheel detailing. You will also learn how to perform an interior detail Including: carpet shampooing, stain removal, leather cleaning and care, and Interior protection options. Lastly we will be introducing you to the basics of machine polishing.  
Who: This session is open to all level detailers from the novice to the seasoned detailers looking to add new skills and add new efficiencies into your system.
---
• Classroom Topics - Tool & Products needed for Detail Prep – Towels – How to clean towels | Soap – Why PH neutral? What soaps to use for a ceramic coated car. Detailing Safety. Bug removal.
• Engine Detailing
• Proper wash technique
• Clay bar/Decontamination – Classroom/ How chemicals work.
• How to perform a waterless wash
• Off wheel detailing
• The do's and don'ts of wheel cleaning
• Drying agents – Spray waxes
• Convertible top cleaning
• Overspray/road paint removal
• Tar removal
• Undercarriage detailing
• Tire dressing – What are they? Water-based vs solvent?
• Detail prep efficiency – what tools do you need? Bay setup.
• Detail prep checklists
• Teaching your staff – creating your own training program
Day 2 | Interior Detailing
---
• Classroom - Tools and products needed for Interior Detail. Chemicals used for interior detailing
• Carpet cleaning – Using a carpet extractor. Tornador. Steamer
• Stain removal science – Classroom & hands-on
• Pet hair removal – Tools and Process
• Odor removal – Ozone machines. Chemical removal.
• Leather cleaning and care
• Interior protection options – Coatings, Conditioners
• Interior detailing efficiency – How long should an Interior Detail take?
• Do's and Don'ts of Headliner cleaning
• Interior Detailing Checklists
• Prepping exterior for protection
• Using a machine to apply wax/sealant
• How to polish glass
• Teaching your staff – creating your own training program
---
Paint Correction + Coating Application : Session Two
Tuesday, January 12th and Wednesday, January 13th
What you will learn: Hands-on training with the industry-leading Rupes team of recognized trainers Jason Rose and Dylan Von Kleist. From polishing to sanding, the RUPES BigFoot Detailing Academy will teach you the skills you need to polish paint to perfection.
The class will cover paint system composition, abrasive and pad technology, polishing techniques and hands-on training to help you get the most out of your polishing arsenal.
You'll leave this class with the ability to generate incredibly impressive results in less time, all while having the ability to justify greater revenues and profit from your detailing projects.
Who: For any skill level from beginners to advanced techniques.
Day 1 – Sanding and Rotary
---
Machine sanding basics (classroom)

Sanding theory – comparing damp sanding to heavy compounding

Orbit and how it impacts sanding rate

Sanding disc types (texture leveling vs. texture matching)

Spot repair

Common mistakes/things to avoid

Machine sanding hands on

Machine sanding recap (classroom)

BREAK

Rotary polishing basics (classroom)

Identifying the movement and its pros/cons

Basics of safe/effective rotary technique

Rotary hands on

Picking up a bead

Application

Rotary recap (classroom)

Gear-Driven basics (classroom – optional – we can spend more time on rotary if the class likes that better)

Identifying the movement and its pros/cons

Basics of efficient gear driven use

Gear-Driven hands on

Priming

Application with foam

Application with wool

Gear Driven Recap

End of day recap/Q&A. If there is spare time, free play with sanding rotary or gear driven till end.
Day 2 – Random Orbital and Edgework
---
Welcome and recap of day 1 (any questions you thought of after class yesterday?)

3 Systems, 4 Movements (classroom)

recaps a little of what we covered in day 1 with rotary (and maybe Mille) sets the stage for RO

Random orbital basics (classroom)

Proper -RUPES OFFICIAL- techniques and recommendations

Longer discussion the importance of test spot

RO demonstration (most critical as it is the most misunderstood)

RO Hands on

Priming

Application

Instructors just observe to see the errors people make

RO hands on recap – instructors ID errors and correct (classroom)

RO hands on (short session for students to make adjustments/corrections)

RO advanced techniques (classroom)

Adjusting to maximize different aspects

RO hands on

Students try some of the adjustments (short)

RO systems recap (classroom)

Edgework (classroom)

ID edgework

ID edgework tools

Technique adjustments for edgework tools

Edgework hands on

Edgework recap (classroom)

Express corrections – one steps for max profit.

UNO Protect focus

How to use (discussion)

Discussion of opportunity in this market

Final Q&A (classroom)

Out to hands on for last time

Students finish out any demo cars with UNO Protect

Students freeplay with any tool or product used over the 2 days.

Expectation that they pull out any sanding marks they put in on day 1 before leaving.
---
Gtechniq Accreditation Class Add-on
In order to qualify for Accreditation, we have several base requirements, in addition to a full review from Gtechniq on your business to make sure we are a good fit for each other.
Requirements:
Your business should:
Operate Full-time (at least 35 hours a week)
In business for 2 years, and personal detailing experience of at least 6 years
Have experience with high end paint corrections and coatings
Be located in an available area within the accredited network
Have workspace in a physical building with enough space to apply and properly cure Gtechniq coatings
*these are the basic requirements. If you do not meet all them exactly, but would like to still be considered, we encourage you to complete the application form anyway.
Note - Please fill this form out completely and accurately, failure to do so will hinder our ability to properly evaluate your business for accreditation, and may affect your consideration negatively.
THIS IS FOR THE UNITED STATES ONLY. 
Normally $1,000 DetailWise Students will receive 25% off making the class $750.
Included with the class -
Polo Shirt, Small Banner, Certificate, 30ml Crystal Serum Ultra, 30ml CSL, 30ml EXO, 30ml Halo, 15ml C4, 15ml C5, 15ml G1, 100ml G4, 500ml C2v3, 500ml PW, 500ml Gwash, 500ml W5, 500ml W6, WM2, MF4, 10 x Do not wash tags, 10 x TSP, 10 x CSU Cards, 10 x CSL Cards, 10 x C5 Cards, 10 x Halo Cards
You will pay Gtechniq directly for this Add-on - Please fill out application and mention the DetailWise Academy when filling out app. https://www.gtechniqnorthamerica.com/pages/apply
Business Mastermind/Analytics: Session Three
Thursday, January 14th and Friday, January 15th
What you'll learn: This is a classroom type session with two days of guest speakers talking on a variety of different subjects including: Employee Management, Marketing your business, Sales, Company culture, Digital ads, Scaling your business, Finances and much more. If you want to run a successful business you need entrepreneurial skills and this two day session will be jam packed with speakers and sessions to give you the skills to elevate your business.
Who: If you're simply planning your business or if you have been in business for years, everyone will get something out of this one.
Instructors:
Jason Otterness, Greg Natonson, Nick Whitaker, Phil Miranda, Oscar Gil, Cougar Elfervig, Alan Medcraf, and David Patterson
---
8:00-9:30 - Keynote (TBA) – 90 min including Q&A time.  
Break 15
9:45 – 11:15 - Vision and entrepreneurship
What is your vision?
What is an entrepreneur?
Transitioning from a technician to owner
What is your Definition of Success?
Break 15
11:30 – 12:15 Operations
Processes and Standards
History of detailing  
Hiring, team development­
Creating company culture
Being a Manager
Growing as a business owner, replacing yourself, exit strategy
Lunch 12:15-1:15
1:15 – 1:45 Operations (continued)
Break 15
2:00 – 3:45 Incorporation and Startup
Type of corporation
Finding a board of directors
Setting prices
Brand image
Know your market
Accounting and taxes
Break 15
4:00 - 5:00 The Business of Detailing podcast recording
---
8:00 – 9:30 Sales and Customer Service
Raving fans
How to hire for customer service
Sales Judo
Break 15
9:45 – 11:15 Finances and software
Software – QB, MTRX, CRM
Setting up chart of accounts
Key Performance Indicators
Break 15
11:30 – 12:15 Marketing/advertising
Branding
SEO and Google Ads
Social Media
Lunch 12:15-1:15
1:15 – 2:00 Marketing/advertising (continued)
Google My Business and reviews
Break 15
2:15 – 3:45 Panel Discussion Q&A
Break 15
4:00 – 5:00 Awards and closing remarks
---
After a long career in the internet industry I realized that what I really want to do with my time is detailing cars. I was employed selling car wash and detail chemicals for several years which provided me with invaluable information about the industry. But the best thing I got was meeting my current business partner, Jason. We worked together as supplier/customer for less than a year before deciding that our complementary skills and attitudes make a great combination. After starting Chicago Auto Pros I continued to work in the Car Wash industry for another three years before deciding that I needed to jump in full-time.
As the co-owner of Chicago Auto Pros, I take pride in setting the tone for the professionalism of my entire staff. I tend to focus on the customer-facing end of the business as well as managing the finances and running the back-end systems. My goal moving forward is to take the same lessons learned from our business to help others become more respected, more professional and more profitable!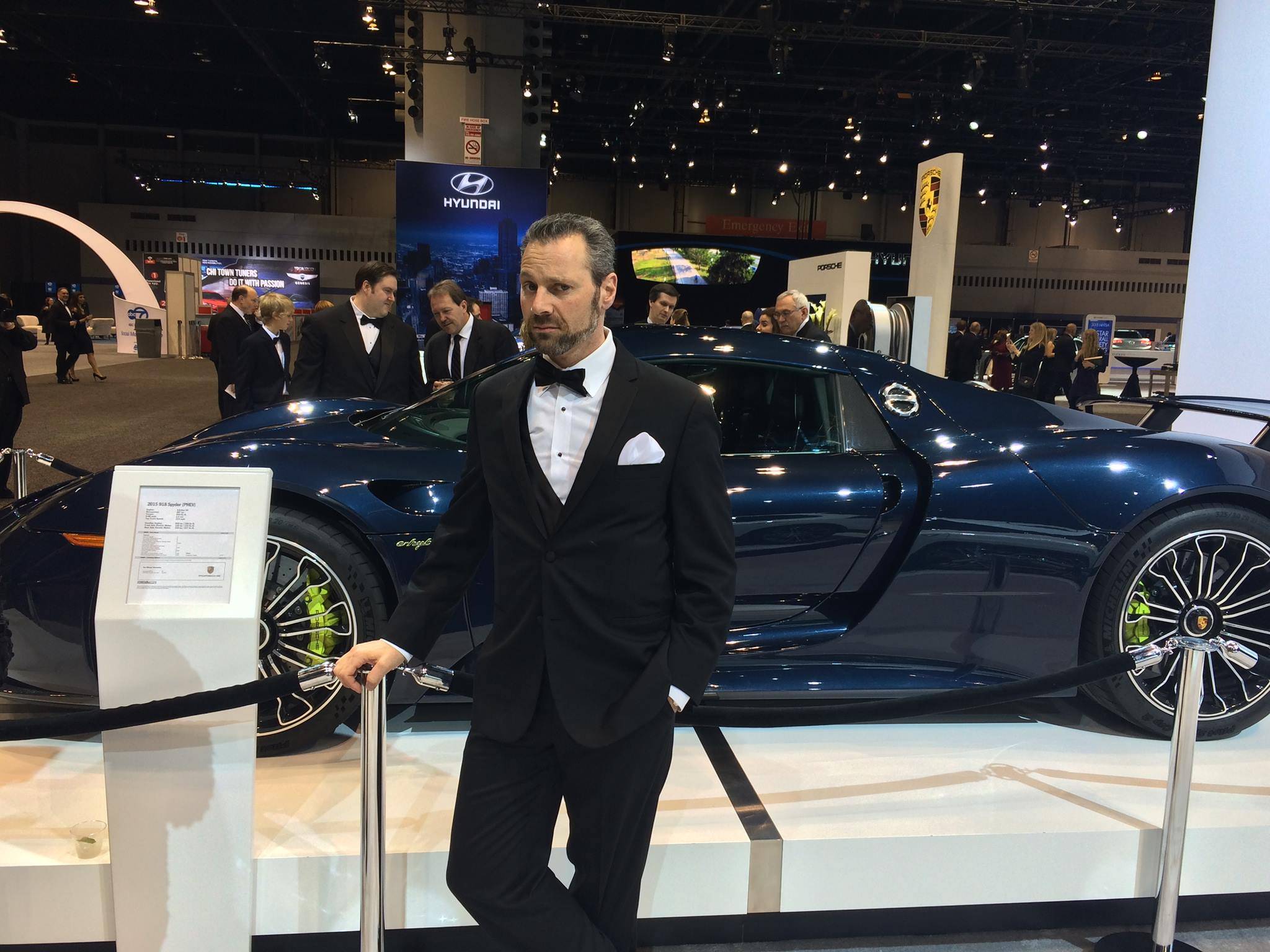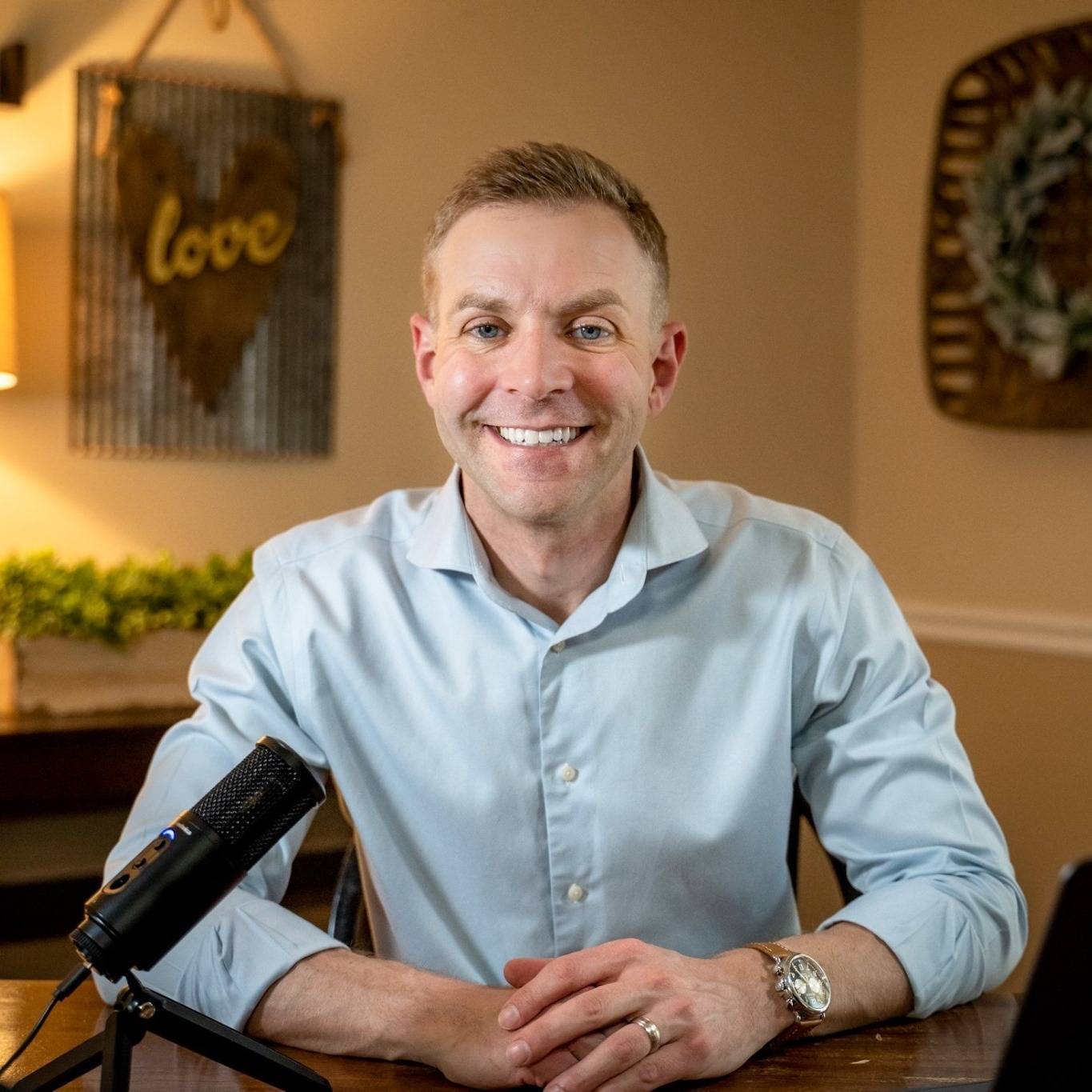 Co owner of Detail Peoria and host of The Business Of Detailing Podcast. Nick has a long history of passion for cars, detailing and business. He is high energy and has a thirst for knowledge. Together with his business partner Matt Carter, Nick has built Detail Peoria into a force in the industry, installing ceramic coatings and paint protection film on some of the most beautiful and prestigious cars that can be found anywhere.
Jason Otterness is Co-founder of Chicago Auto Pros and Car Supplies Warehouse. Jason has worked in several different detail shops, body shops and car washes in the past 17 years and has accumulated a wealth of knowledge in car care and entrepreneurship. His love for people and the detailing industry has led him down the path of teaching others the craft of detailing and how to make detailing into a career. Jason can be seen all over the internet, as his YouTube Channel has become a staple in the detailing and car enthusiast community. He has brought new brands to the US market, like A.M. Details, and continues to push the industry forward in the right direction.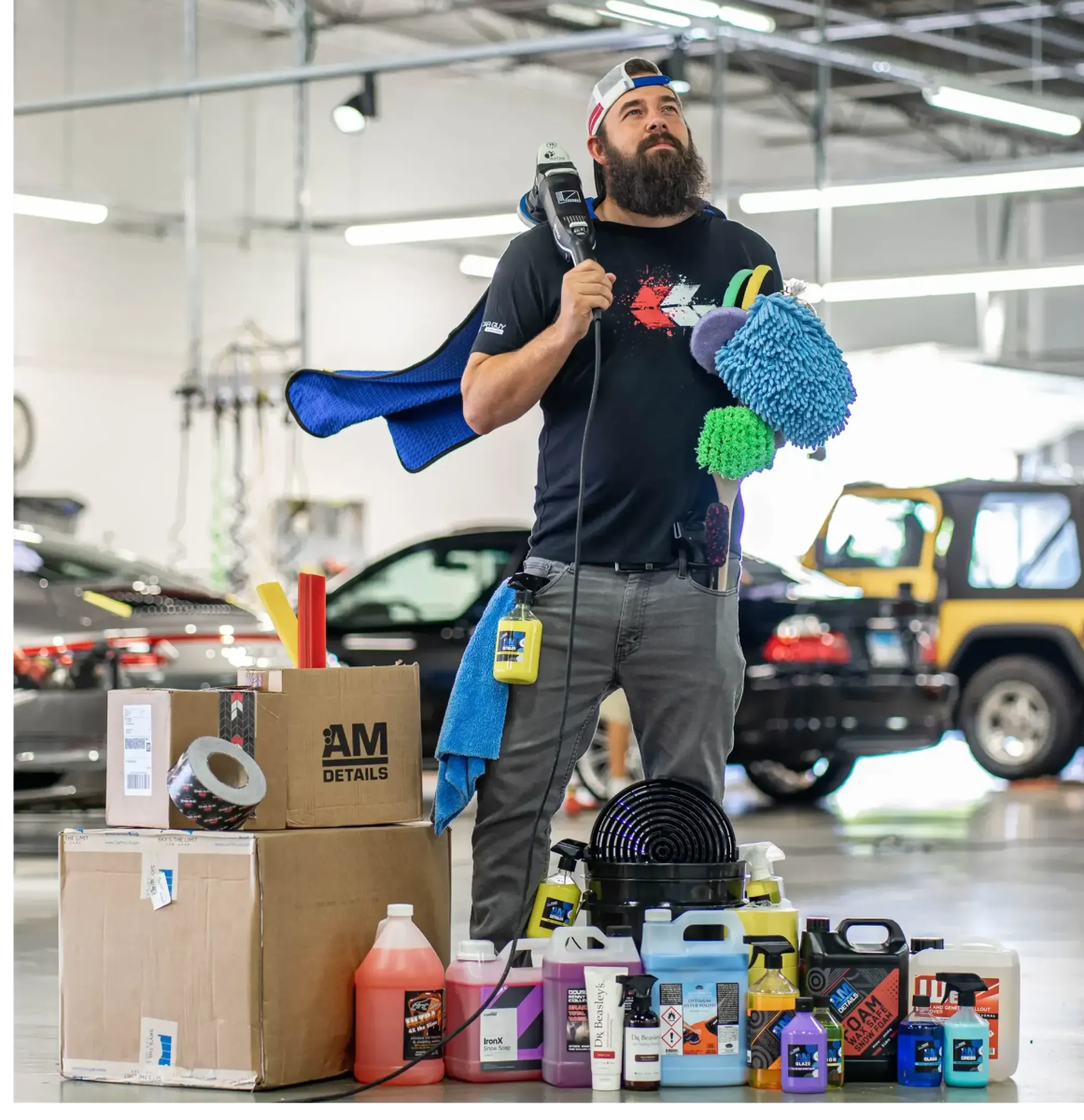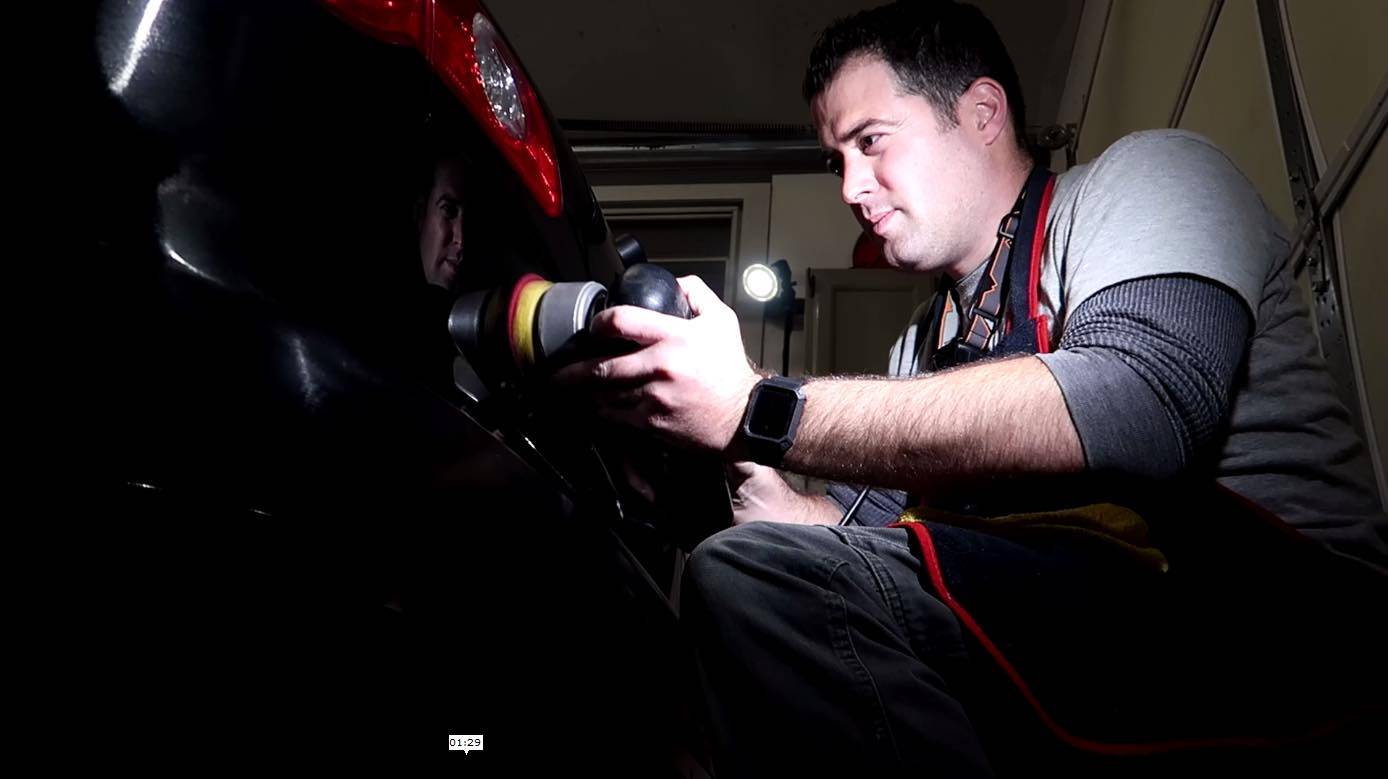 Phillip Miranda is the owner and operator of Miranda Mobile Auto Spa in Richmond, Virginia. With 10 years of experience under his belt, Phil is an expert mobile detailer, and is keenly aware of the challenges that mobile detailers face, and how to overcome them to build a successful business.
Eric is the President of Gtechniq North America and has been passionate about cars and detailing nearly his entire life. His past experience includes training and sales with CAR Products and Owner-operator of his own detailing business.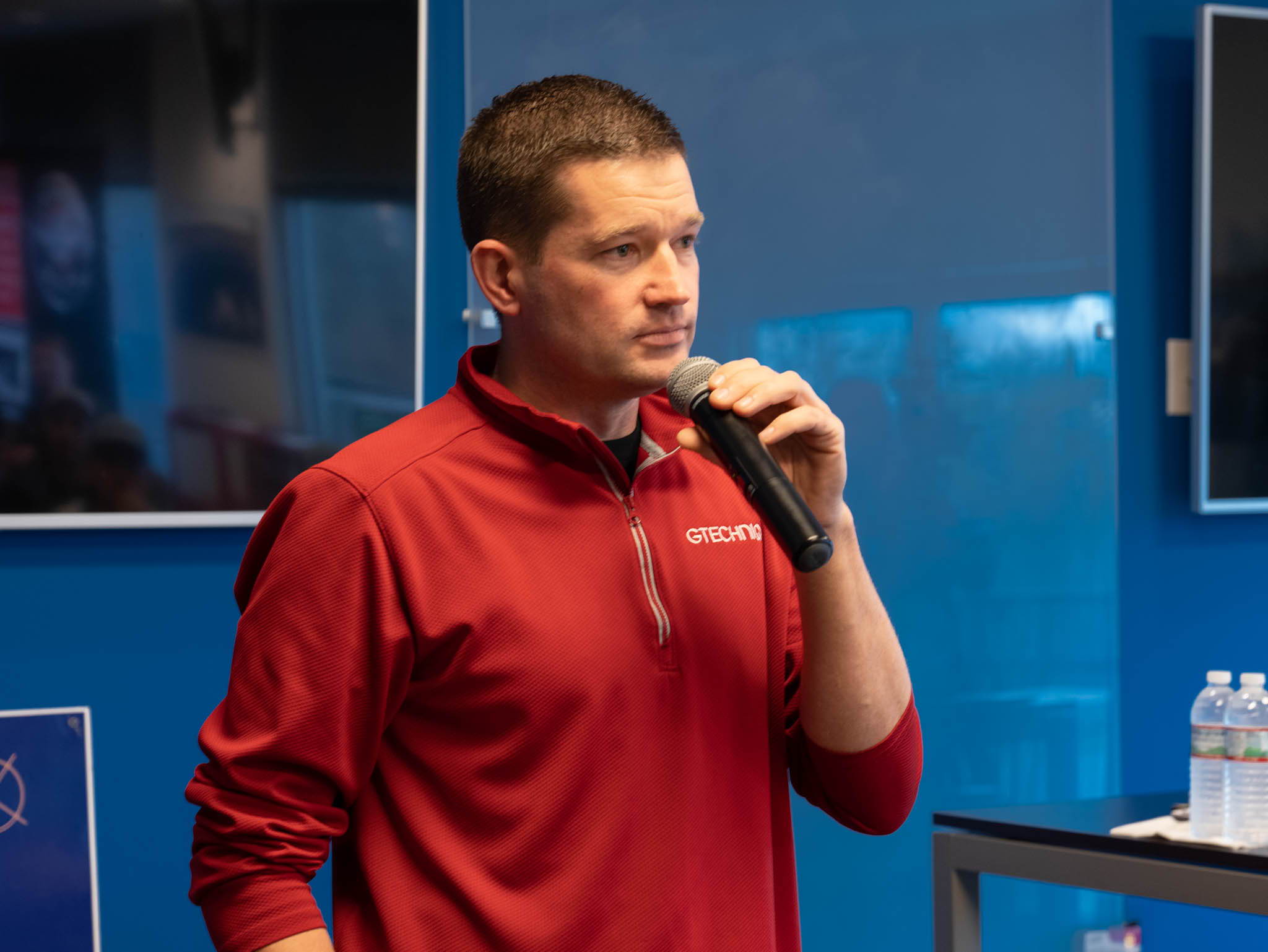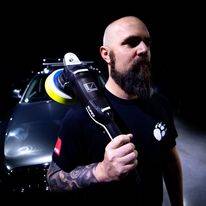 With 20 years in the detailing industry, Dylan von Kleist heads up marketing for RUPES USA and assists with trainings at their Colorado facility. His experience as a trainer, technician, and product development manager make him a valuable addition to training sessions. Dylan manages tours and training experiences at the Rupes Academy.
Jason Rose is widely recognized as one of the preeminent authorities on automotive surface care. With decades of experience as a trainer and technician, he develops and manages the content for the Rupes training center and deploys training programs for RUPES around the world. With help from the Rupes highly skilled team of trainers around the world Jason crafts training content for each class that includes both classroom learning and practical/hands-on sessions.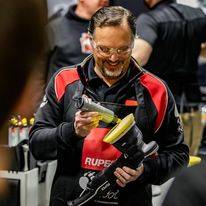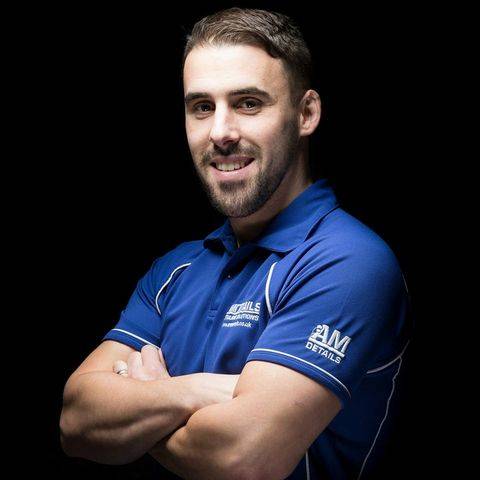 The sole detailer of AMDetails, Alan, has been continuously developing his skills since 2005. It all began when his first car was full of buffer trail and sanding marks after a poor re-spray job. The search for how to correct this began and from there the passion and techniques have expanded. Alan was previously a RAF Engineer with a degree in mechanical engineering so he is almost 'regimented' in making sure every step is carried out to its fullest and with the utmost precision.
David started his career as an automotive enthusiast, pursuing his education and career in collision repair and automotive refinishing. Dave has been able to learn and share his knowledge of how to polish paint and the intricacies that can change the way you could approach any job. While often training, he still attends trainings and events globally to always stay in tune with the industry and constantly evolve. In addition to detailing and trainings around the world, he is a co creator of the In Motion Mediaworks YouTube channel, vlogging travels around the world, covering automotive shops, builders, cars and the key people that share the same passion and love for all aspects of car culture.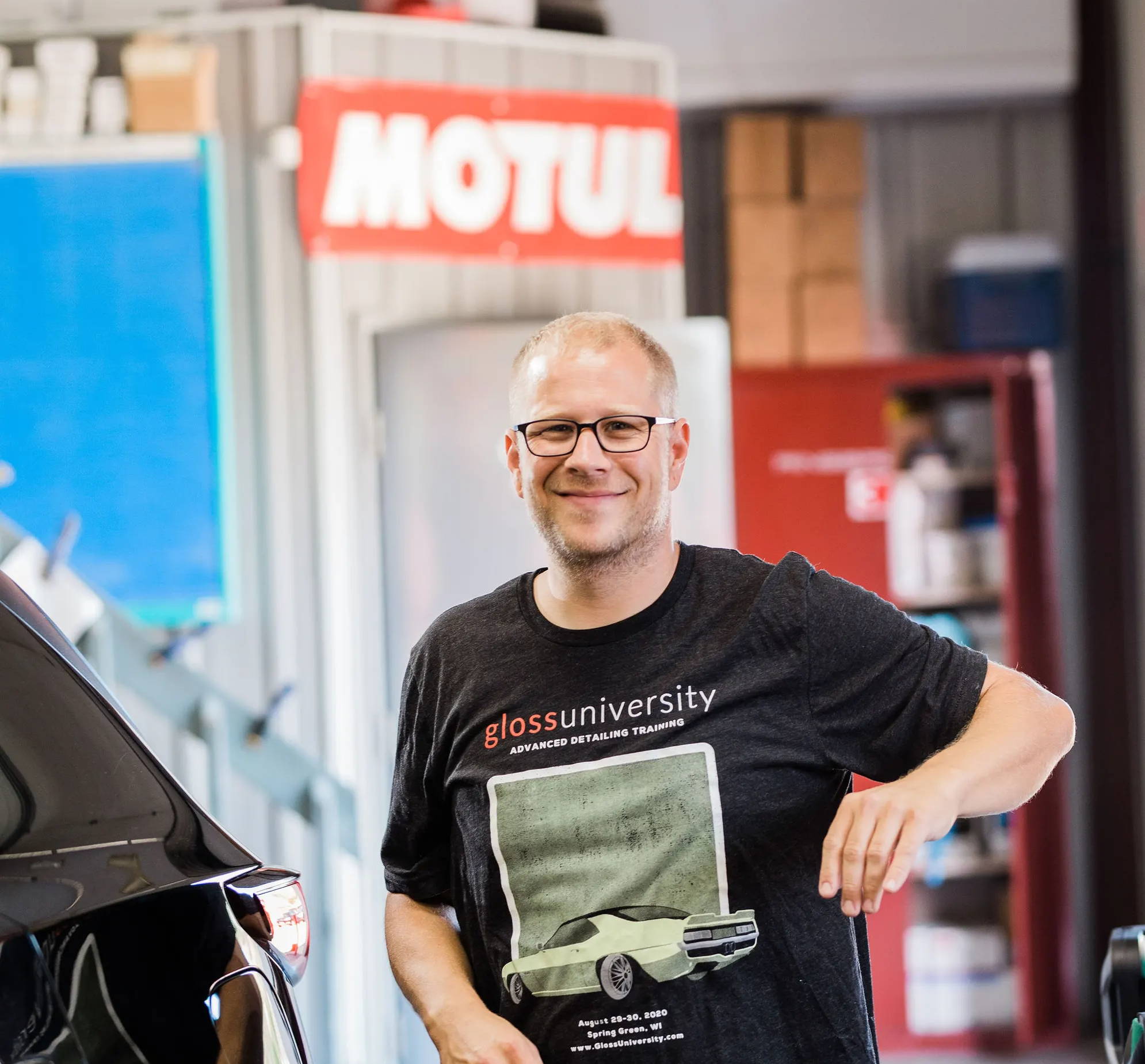 ---
Hotel Information:
We will be staying at the Embassy Suites at: 707 E. Butterfield Rd Lombard, IL 60148 Hotel: 630-969-7500. We have negotiated a special rate for our group of $104/night so please use the following link to book your room - Book your hotel. Breakfast is included each morning at the hotel.
Airport Information:
The shop and hotel is about 18 miles from Chicago O'Hare International airport making it the closest and most convenient airport to fly into.
Meals:
Breakfast is included with the hotel stay. Snacks, lunch and refreshments with be provided with each session at Chicago Auto Pros. One group dinner for each session is included.